Our Mom's Magazine
IF…YOU're a…
MAMA of any kind.
The Thoughtful Life™ & Home Magazine was made for YOU.
Motherhood can be one of the most fulfilling times in our lives…
But ALSO the most challenging.
↓
I'm a Mom.
(Hey other moms out there! My name is Shauna, what's yours?)
And that's why I made this magazine.
I know how LONELY being a first-time mom can be.

I know how MOM-GUILT creeps in FAR TOO OFTEN and changes my mood and then I question if I'm making the right decisions?

I know how hard it is to run on LACK OF SLEEP. Every. Single. Day.

I know what it's like to have UNDIAGNOSED POST-PARTUM.

I know what it's like to STRUGGLE day-in and day-out with folding laundry, doing dishes, making meals.

I know what it's like to be MENTALLY, EMOTIONALLY + PHYSICALLY EXHAUSTED. DAY IN and DAY OUT. ALL DAY LONG.
I was a film + tv producer.
I'd stay up for 72 hours non-stop working on-set.
I'd edit all night + sleep the next day.
NOTHING. EVER compared to the
EXHAUSTION of being a Mom.
BUT I FELT SO GUILTY
FOR EVEN THINKING THAT!
"Shauna is so open and very real. Love it."
— Desiree from Calgary, Alberta CANADA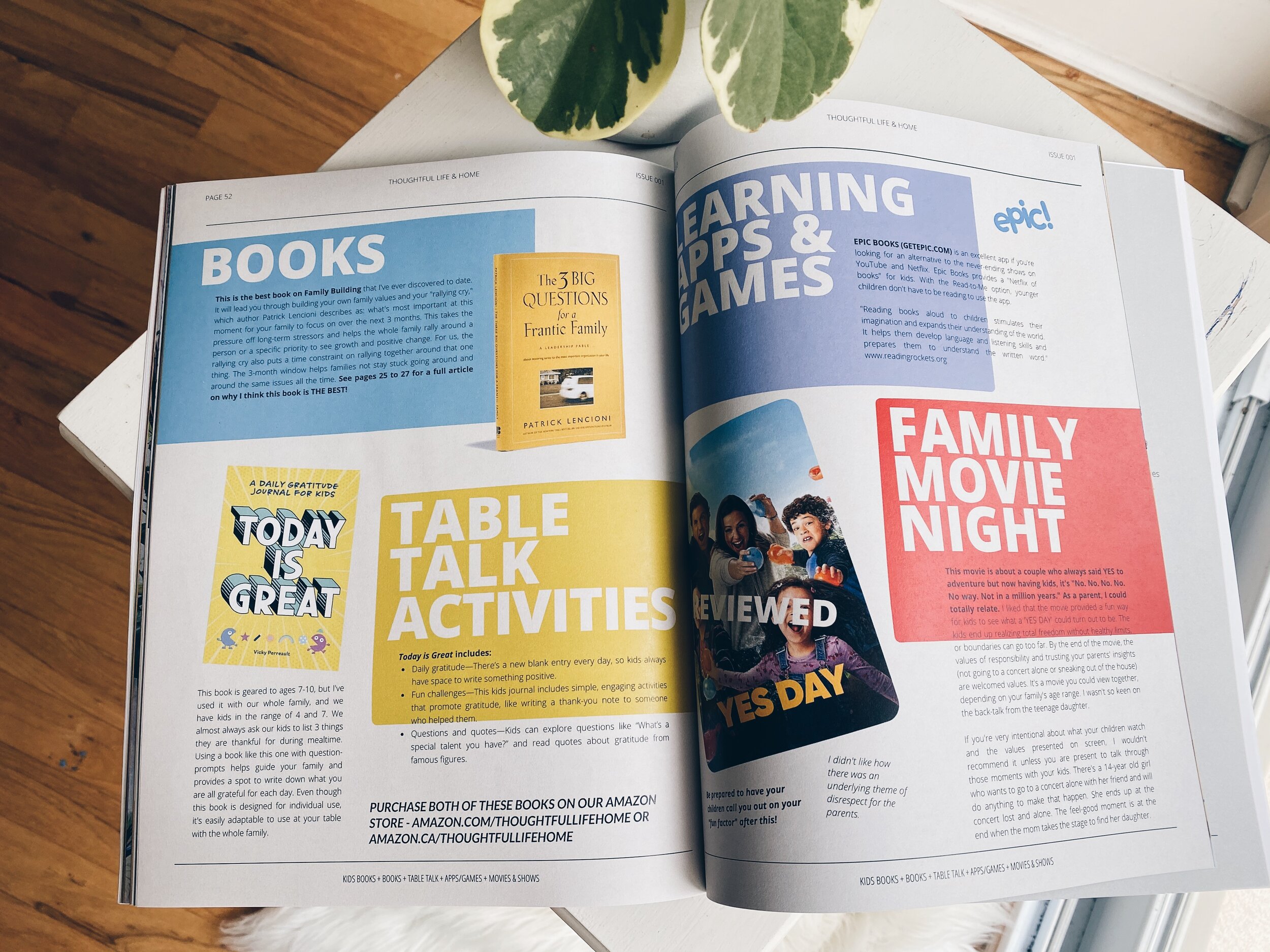 Resources, Tools + Reviews.
Relationships, parenting, communication tips and so much more + find helpful tools that work for your family.
with Guided Journals on
Topics for Moms
Work through those difficult emotions. Write down your thoughts.
What every Mom wants to know….
They are SUPPORTed.

They are loved.
They are a GREAT mom.
When will I get some sleep? A coffee break?
Do I have what it takes to be the best mom for my kids? Am I a good mom?
…Moms need to know they are NOT alone.
A no-judgement, honest discussion about motherhood and family life.
We've got you!